Thursday 22nd November 2018
You'll all be pleased to know that while away from home your children are still able to wake up nice and early! Obviously excited to begin their day, Miss Jahan and Mrs Harrison were amazed to find their troupe of boys dressed and ready for breakfast by 7am!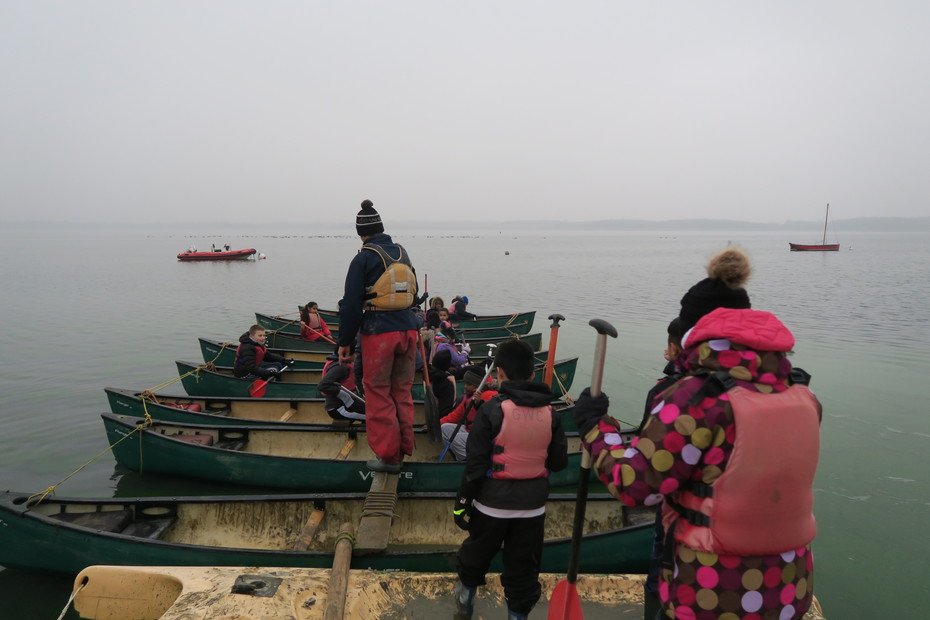 Today has been another whirlwind of activities with Mrs Bithrey (or Scott of the Antarctic as she may be known from now on) and Miss Caswell braving the choppy waters with their groups for canoeing as one of their morning activities. The children did a brilliant job and managed mostly to stay warm and dry.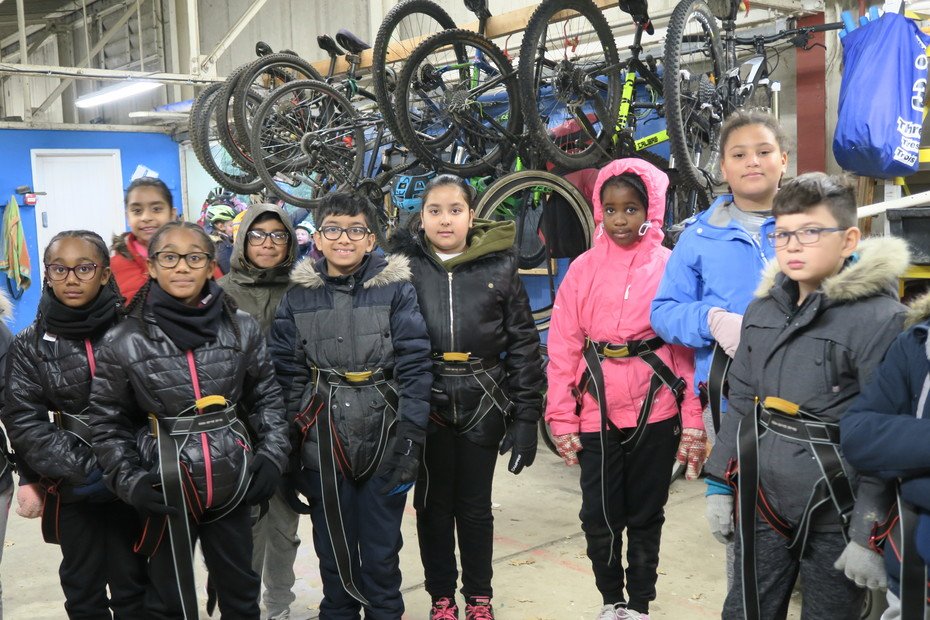 Mrs Whelan and Miss Jahan's groups went mountain biking and enjoyed an 'energising ride' (as Chelsea described it) around the reservoir – almost 10 miles!
Some children faced the daunting prospect of Mrs Harrison and Mrs Thomas being in charge of their canoe, even more daunting when Mrs Thomas decided that paddles might not be that necessary! Again, fear not, for they all survived and lived to tell the tale (in between some fits of giggles!)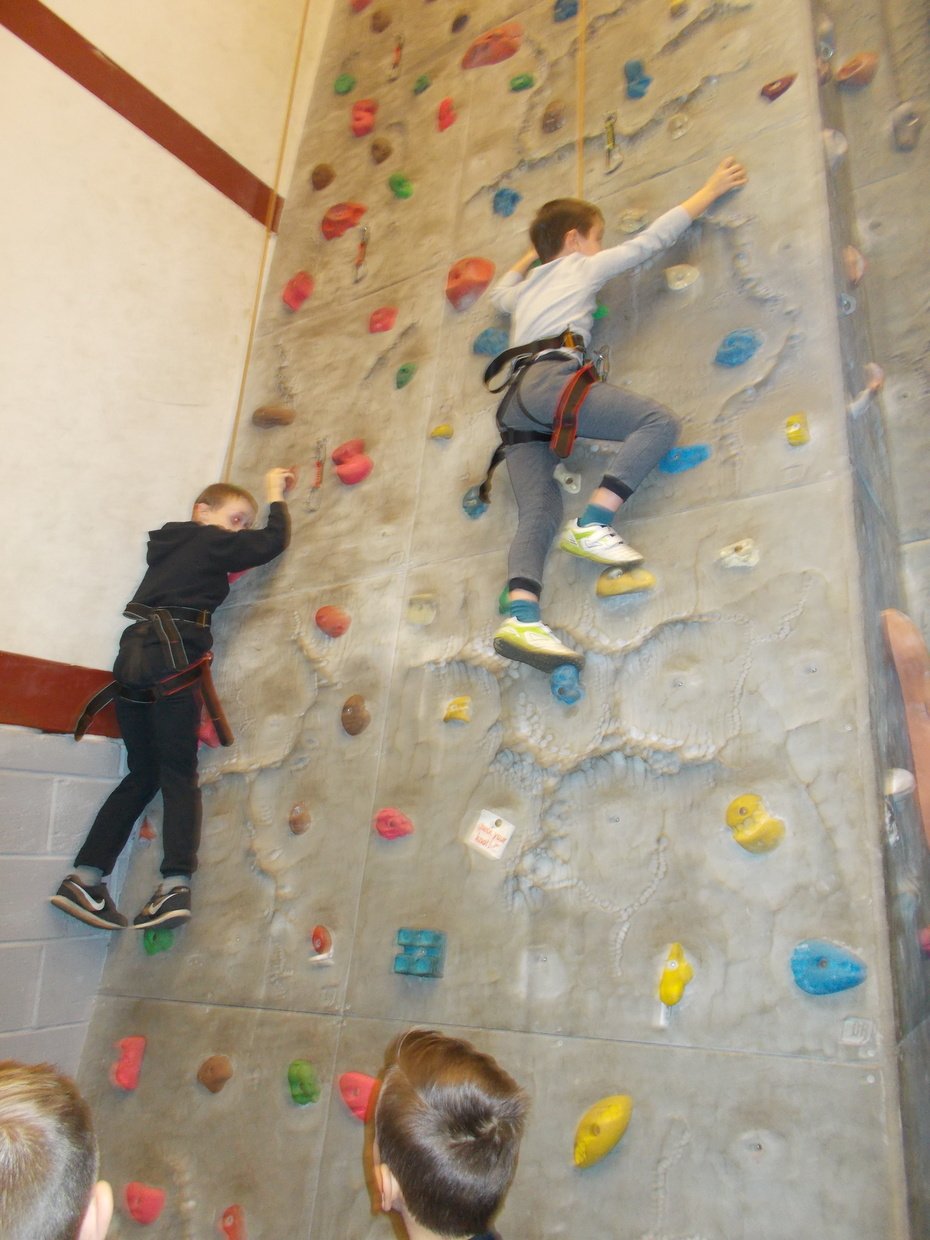 Mr Stubbs and Miss Richardson saw the children in their groups show real perseverance and determination whilst rock climbing and thanks to all their encouragement, the children came out of the sports hall feeling really proud of their achievements.
After lunch there was yet more fun to be had as we rotated to a new activity.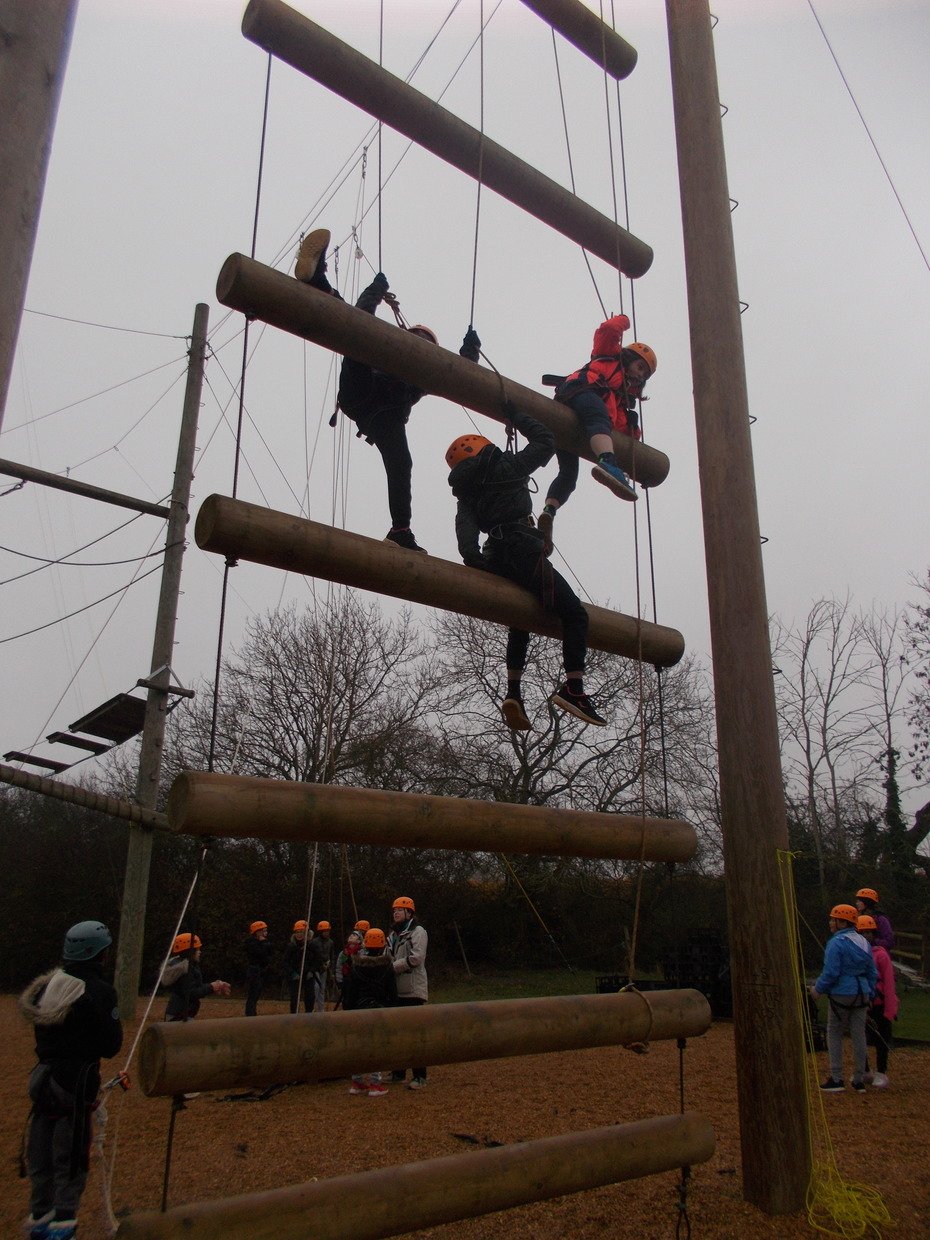 The weather has been pretty grotty today but the children have been amazing and really kept each other going. At 4:15pm this afternoon, the light was fading, there was persistent mizzle and the cold was creeping in but Group G stuck at their Jacob's Ladder activity and enjoyed the challenge with big grins on their faces (although that might just have been them laughing at Miss Richardson getting stuck!)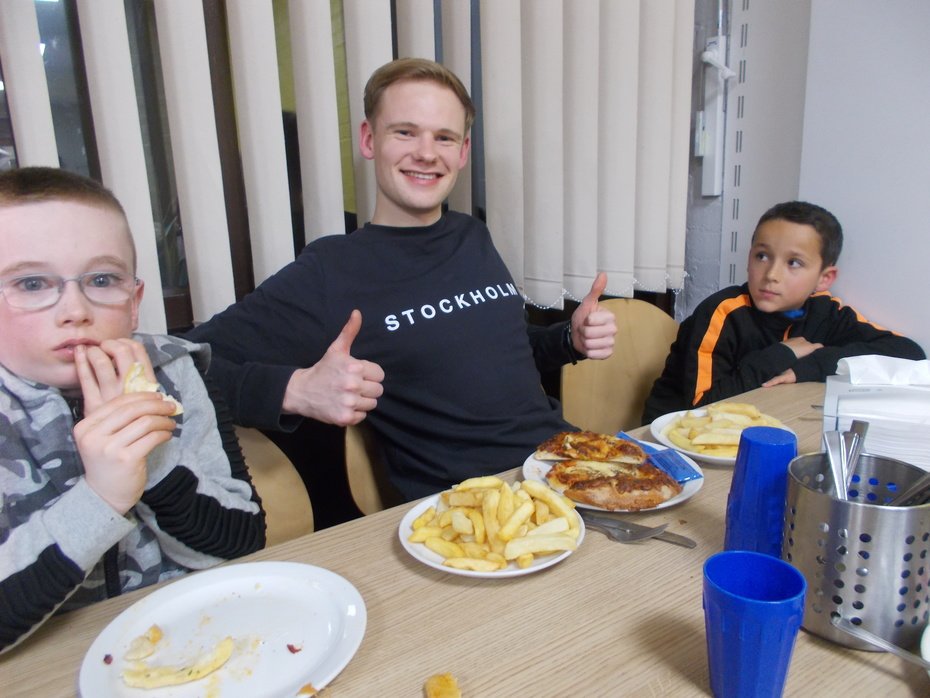 We were all pleased to eat our very tasty dinners of lasagne or pizzas followed by a range of delicious puddings (or in Mr Stubbs' case, some more pizza, some more pizza, a plate of chips and then a delicious pudding)! This evening has been a relaxing night in with some board games, a story and a Beetle Drive. The children also got a chance to order some gifts from the gift shop range ready for coming home tomorrow.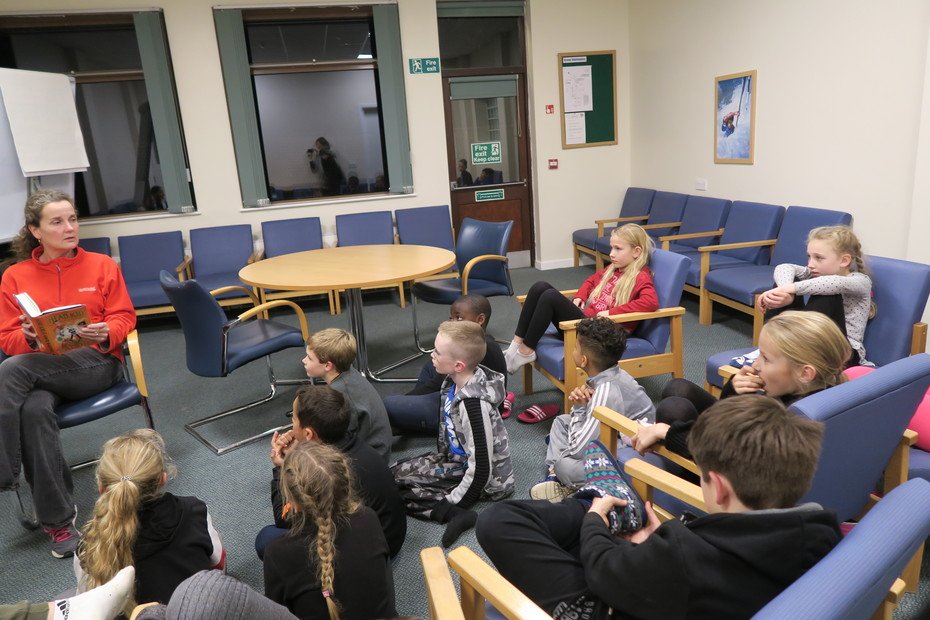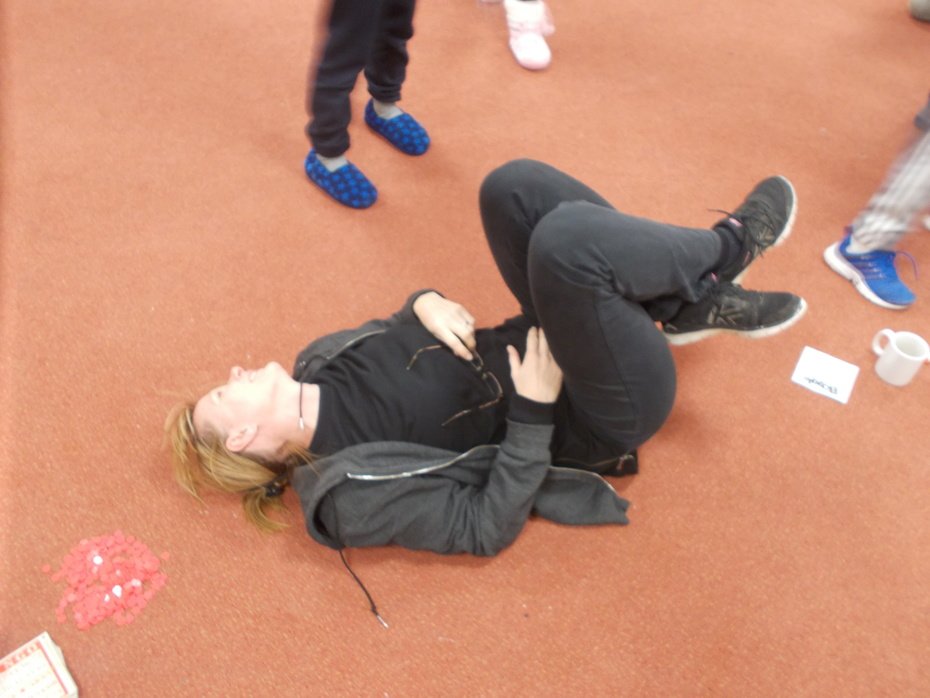 It is often today that the children notice the staff beginning to struggle with keeping up the façade of being normal human beings…. there may be some evidence in the picture gallery to support this! Mrs Bithrey and Mrs Harrison seemed to be finding counting to 5 using their fingers a little tricky and Mrs Whelan was overwhelmed by the Boggle competition going on in the lounge this evening and had to lie down.
Tomorrow, the children will be up making sure they are all packed without leaving anything behind – judging by some packing attempts this evening, clothes seemed to have grown too big for the suitcases they came in! But again, using some great teamwork skills, they went to bed this evening being organised and ready to go… mostly.
Tomorrow we begin our journey home after lunch but before then have time for one last activity, so we are pleased to say everyone is tucked up in bed and fast asleep.
Although someone might need to check on Mr Stubbs – he was very excited to discover there are waffles on the breakfast menu tomorrow morning.
To visit the Trip's Gallery - click here.
Wednesday 21st November 2018
The sea of cases had gradually been cleared from the hall. The children had waved their beloved parents goodbye. Year 5 were off on their jollibobs! Sun… sea… sand…
Well, we had the sun peek through at least as the coaches pulled up to Grafham Water.
Before long Year 5 had been introduced to their instructors and were off on a whistle stop tour prior to stopping for lunch. We saw the sea (or as we all now know is actually a reservoir), the high ropes, the low ropes and most importantly (for Mr Stubbs at least) how to get to the dining hall.
By lunchtime everyone had worked up an appetite after tackling an exhausting challenge – putting a duvet cover on a duvet! We will be sending home an army of children who are eager and ready to practise this newly found skill whenever required.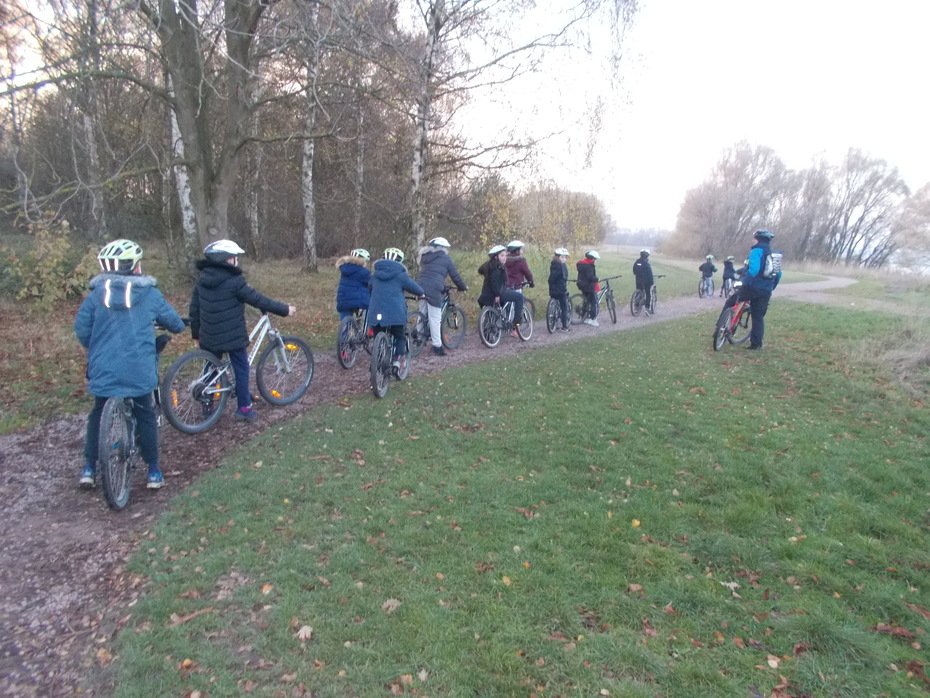 Groups G and H spent the afternoon mountain biking with their instructors Chris and Toby. As we left the centre, Miss Richardson (who was leading her group in a rather wobbly fashion) was horrified to see a lifeless, brown furry bundle at the side of the path. Fear not though. Mrs Harrison has now been reunited with her hat (which we will have named by the end of our trip: suggestions on a postcard). We all had a brilliant time, and especially enjoyed cycling over the reservoir wall where we were allowed to go as fast as we liked. A halfway stop off for biscuits and juice was made even better by a bounce on a giant inflatable pillow, even though we regretted it a little on the cycle back home.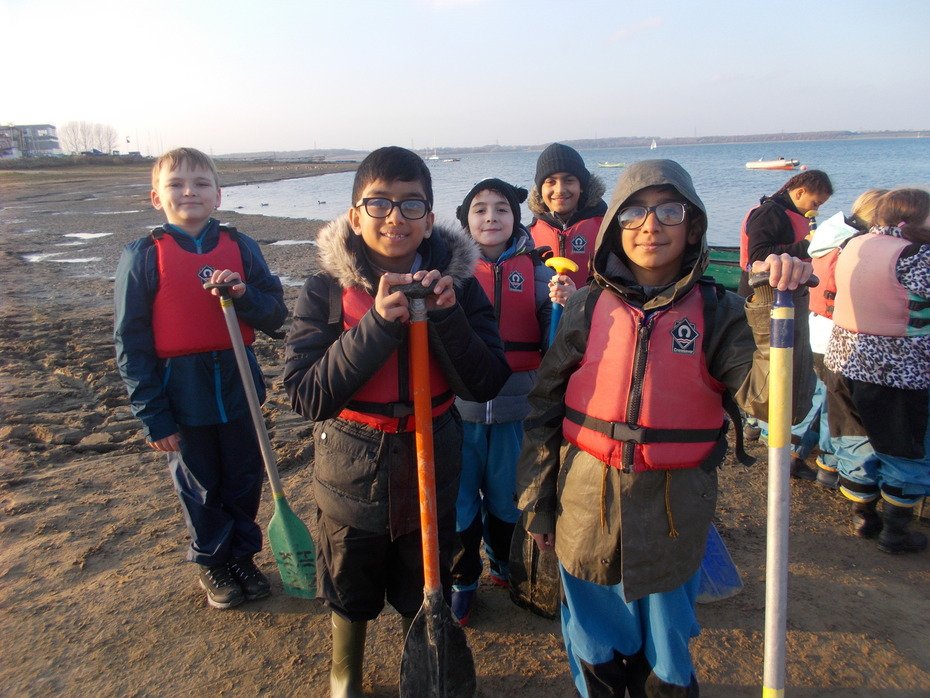 Back at base we were greeted by elaborate tales of being marooned waist deep in quicksand (rest assured the children are fine) from groups C and D who had been canoeing; the daring feats of groups A and B who had been out on the high ropes; and discovered our own 'Spidermen' from groups E and F on the climbing wall.
After a very tasty dinner and delicious pudding, there was just one activity to do before bed – night orienteering. Yes, you're right. It is quite cold outside. The children had a whale of a time racing around the site finding the answers to their questions, and many had to be reminded to keep their 57 layers of
clothing on so as not to get cold despite the fact that they were 'so hot we're sweating! Pleeeease can I take my coat off?' However, the teachers (who never like to grumble) did not fare so well. Mrs Thomas, Mrs Harrison, Mrs Bithrey, Mrs Whelan and Miss Richardson had the pleasure of standing sentry by the reservoir to ensure the safety of the children. In hi-vis vests. For an hour. Watching the frost form on the grass below their feet. But it's okay, because as Mrs Thomas pointed out – it could've been worse: the temperature hadn't gone below zero yet!
It's now 11:30pm and everyone is tucked up in bed, some wearing some very seasonal and stylish pyjamas, making sure they are ready for another busy day tomorrow. We've enjoyed our day so much, we're wondering how it can be topped!
Check back tomorrow for the next installment .....

To visit the Trip's Gallery - click here.