Our last evening at Caythorpe Court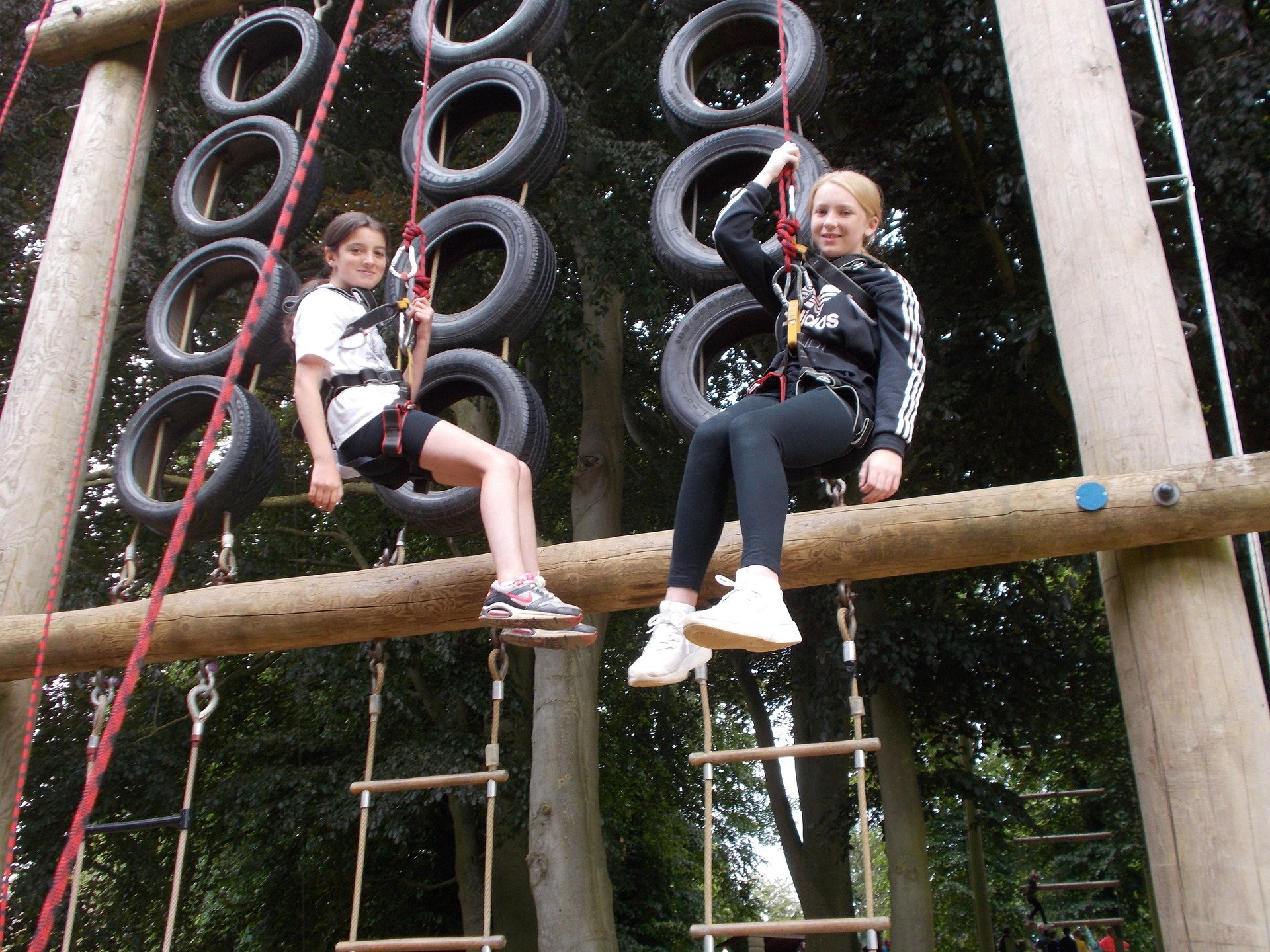 The majority of the children had to be awoken by their teachers this morning. The excitement and adventures of the week are definitely beginning to catch up with us all. However, we have still managed another fun packed day.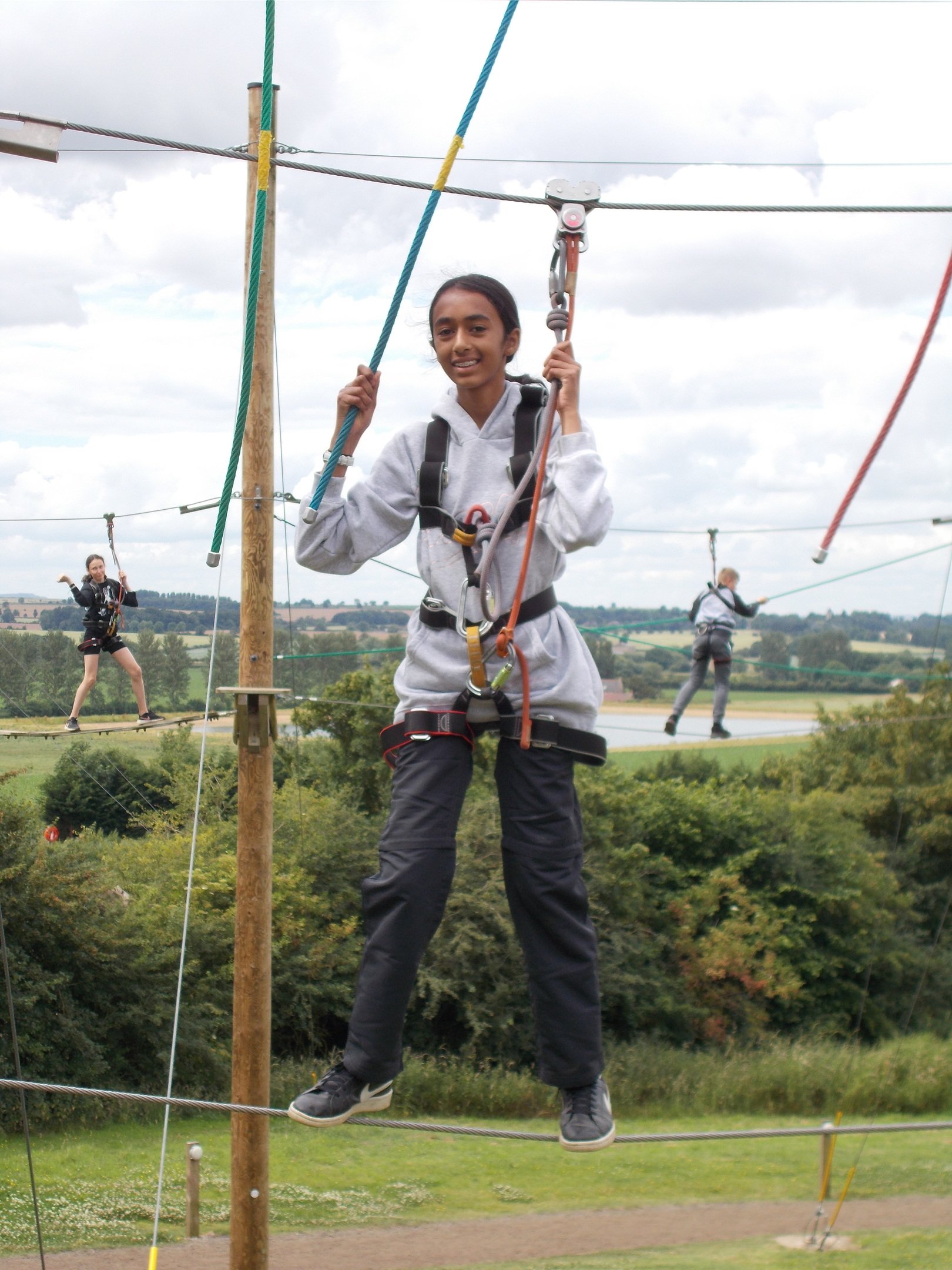 Activities have included problem solving - which tested our communication and lateral thinking; the trapeze - for which we needed nerves of steal as the children climbed and then leapt from a substantial height, with encouragement from their friends on the ground, to catch the trapeze. As if that wasn't adrenaline fuelled enough, it was closely followed by the high ropes assault course.
Tonight, we have enjoyed a very hot and energetic disco. Photos are to follow
We have just finished packing our bags and are looking forward to seeing you all tomorrow.
Click here for photos from Thursday at Caythorpe Court.
Day 3 at Caythorpe Court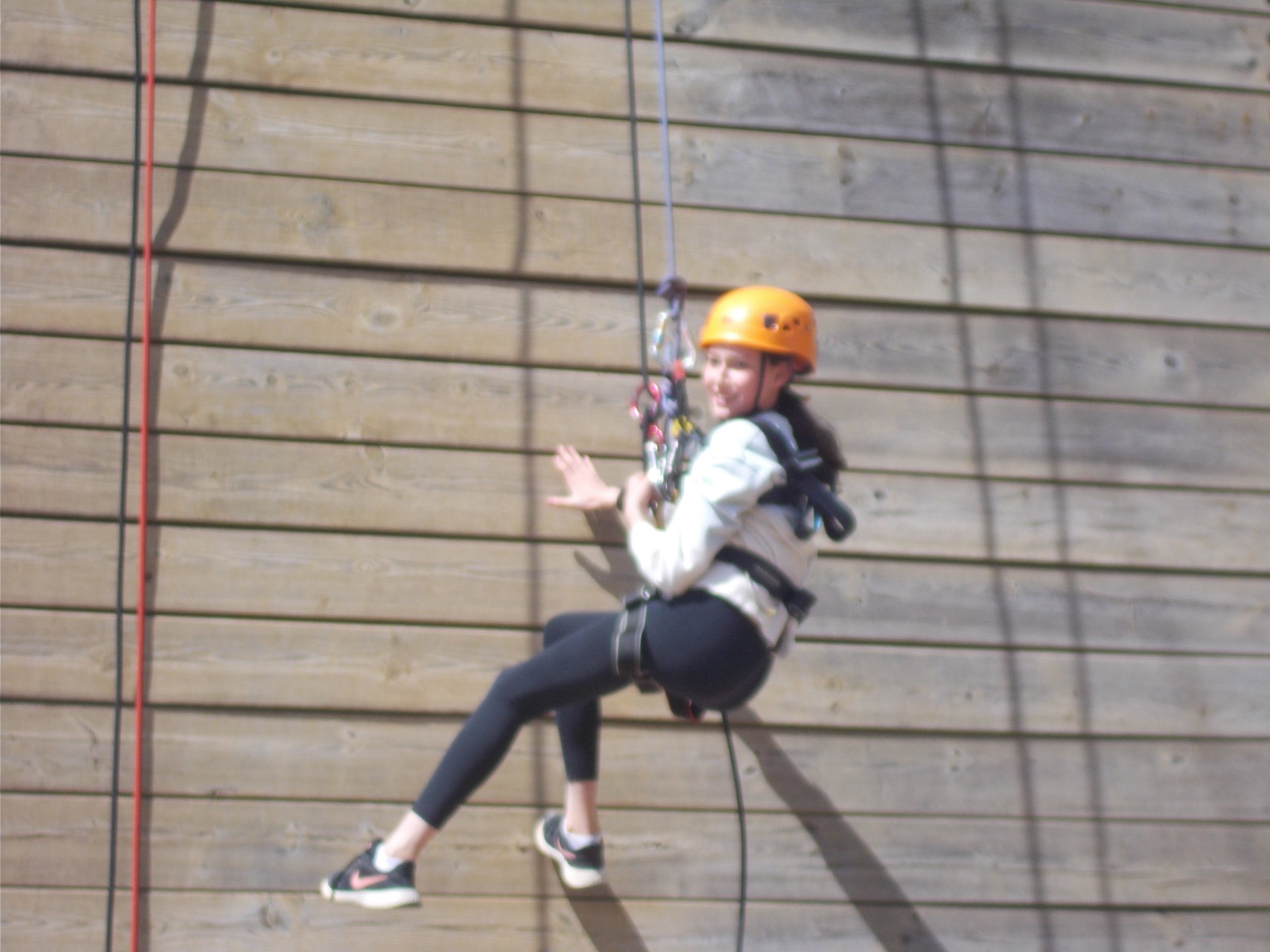 "Is yours a private school?" First quote of the week.
"You are the best behaved school in the dinning hall." Second quote of the week.
"Your group always remembers to say thank you to the instructors." Third quote of the week.
Needless to say we are very smug, happy and proud of our school.
If day two brought a reasonably restful sleep, on day three we awoke from a deep and satisfying slumber, ready for an action packed day.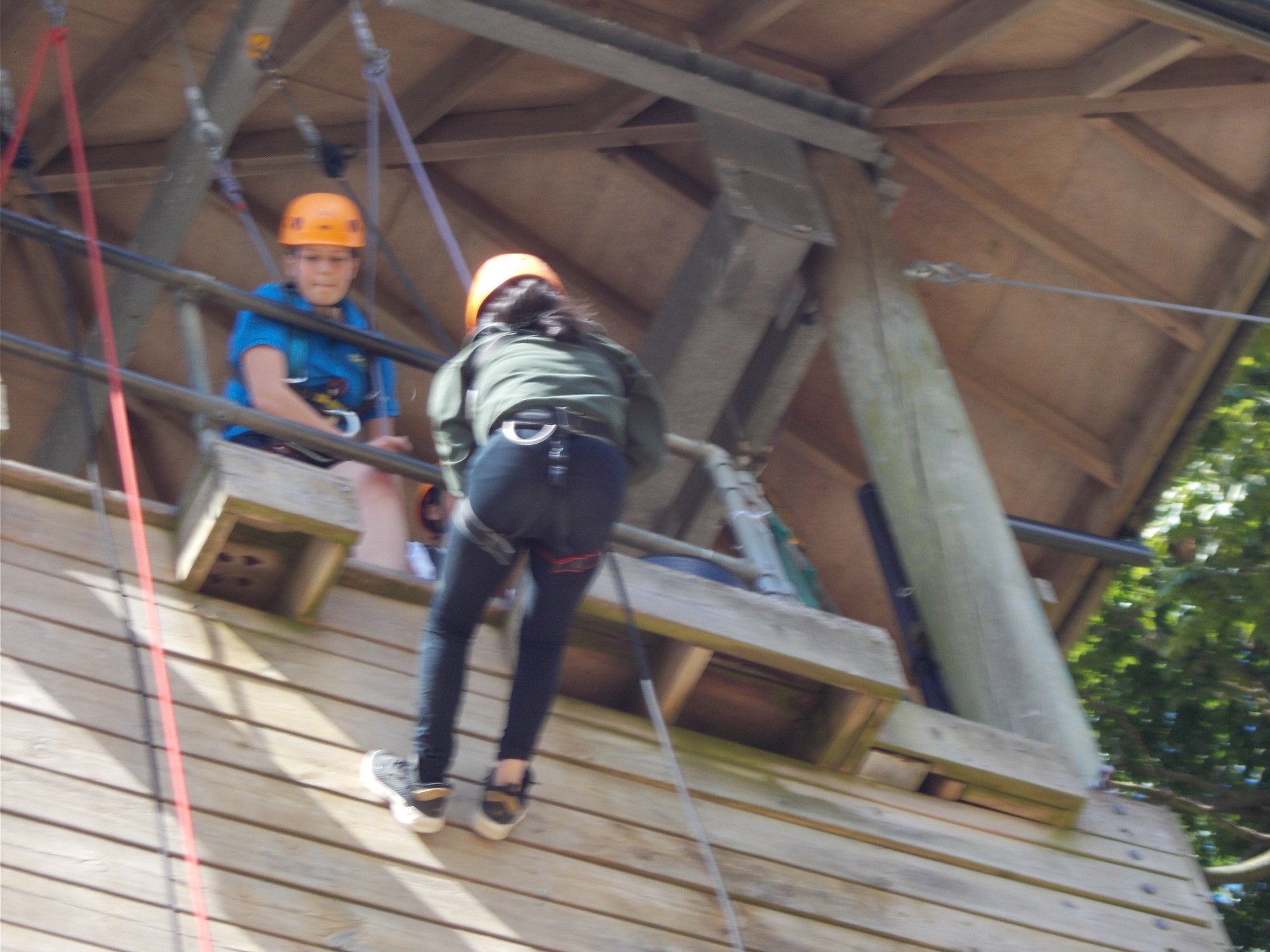 The weather has been glorious and we have enjoyed the Giant Swing, Abseiling, Orienteering and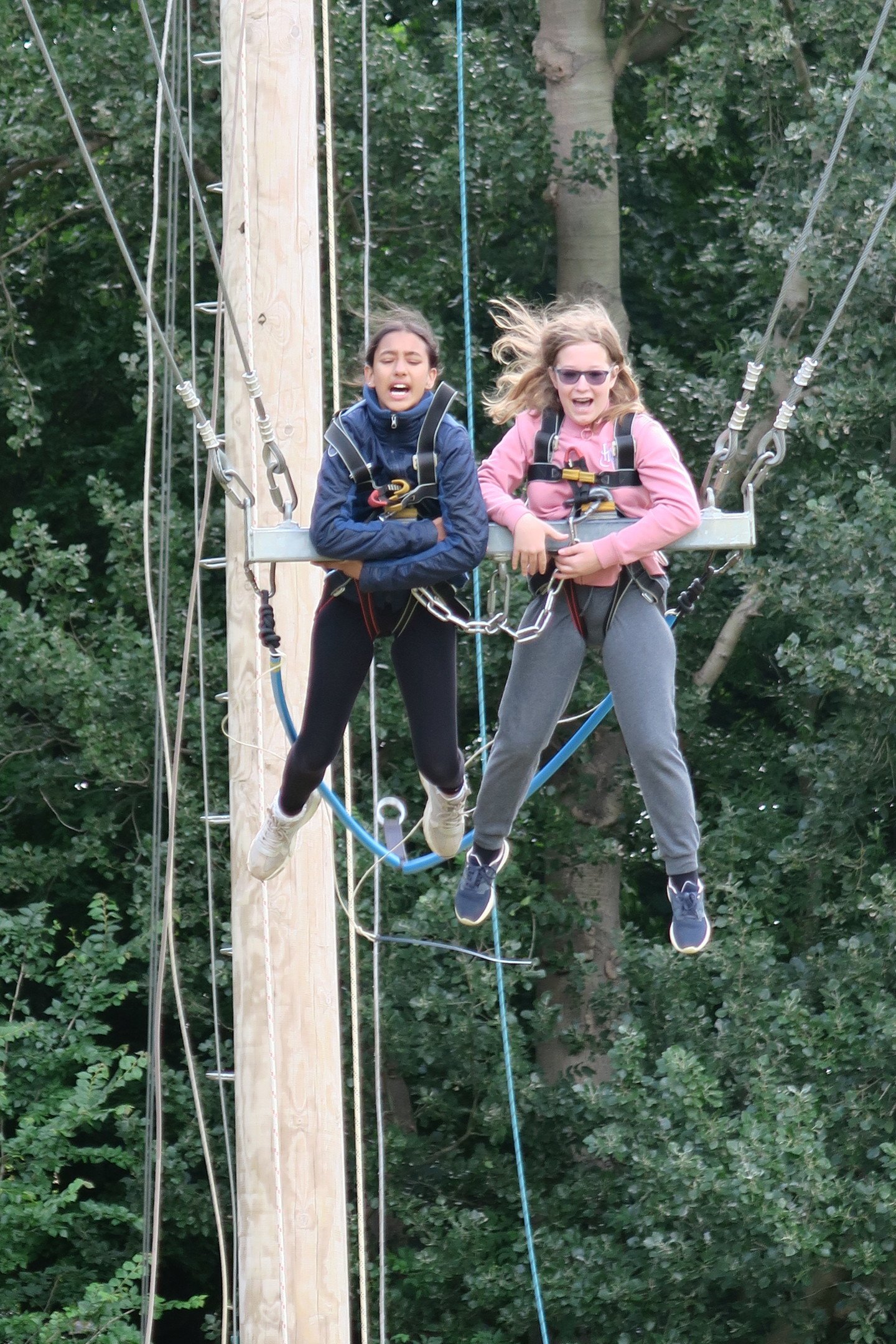 we are currently competing in a round robin sports tournament.
The highlight of the day has been the room inspection. Children worked hard to ensure all their belongings were safely stowed, in the hope of winning first prize. Results are yet to be announced!
What well trained children you have.
We hope you are enjoying the photos. Thank you to Miss Caswell for burning the midnight oil to get them to you.
Click here for the photos from day three's (Wednesday) adventures.
Day 2 at Camp Caythorpe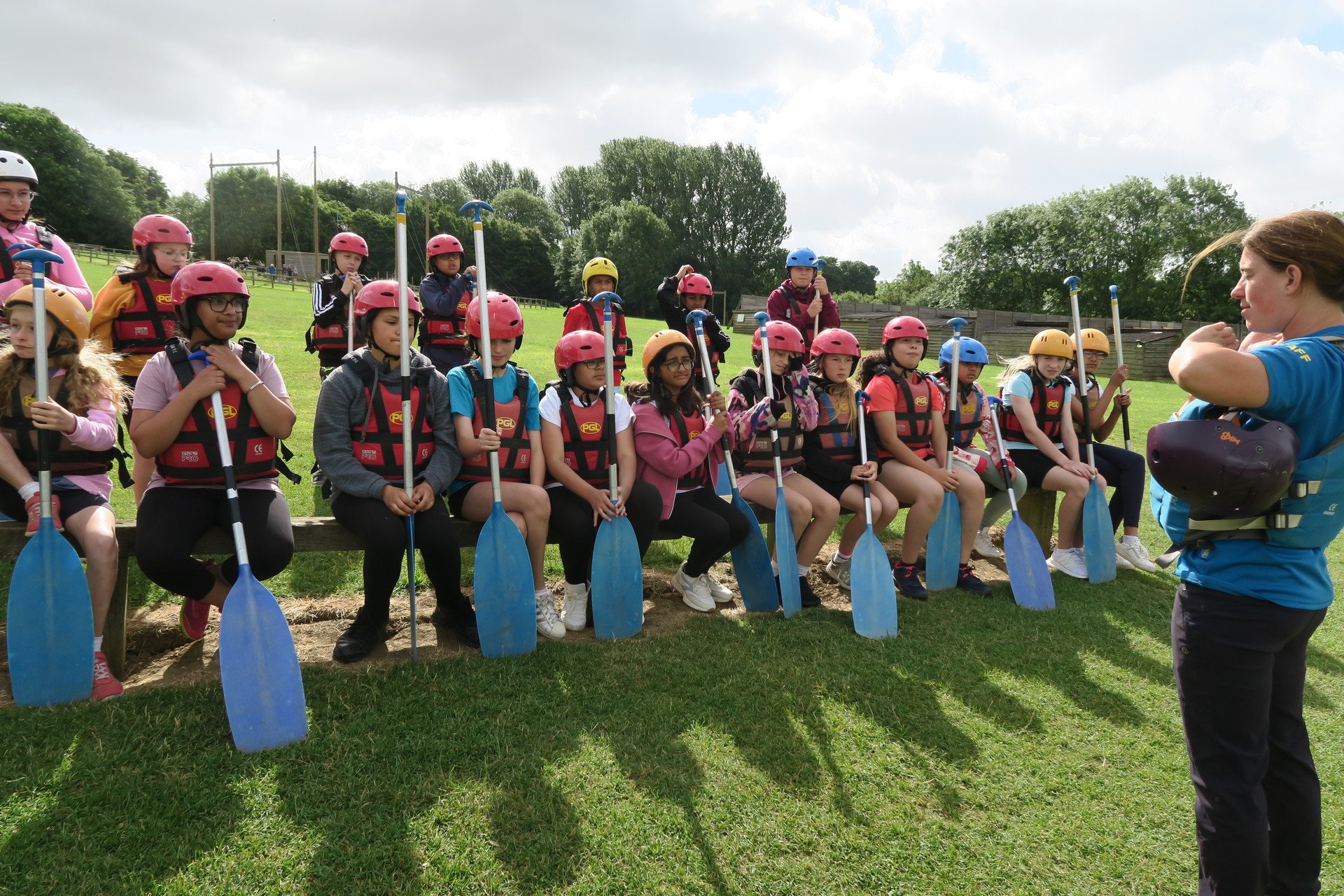 After a 'reasonably restful' night for all, we were awoken to the sun shining, the birds singing and a hearty breakfast.
Our first activity found us all on the lake refreshing and/or refining our canoeing skills.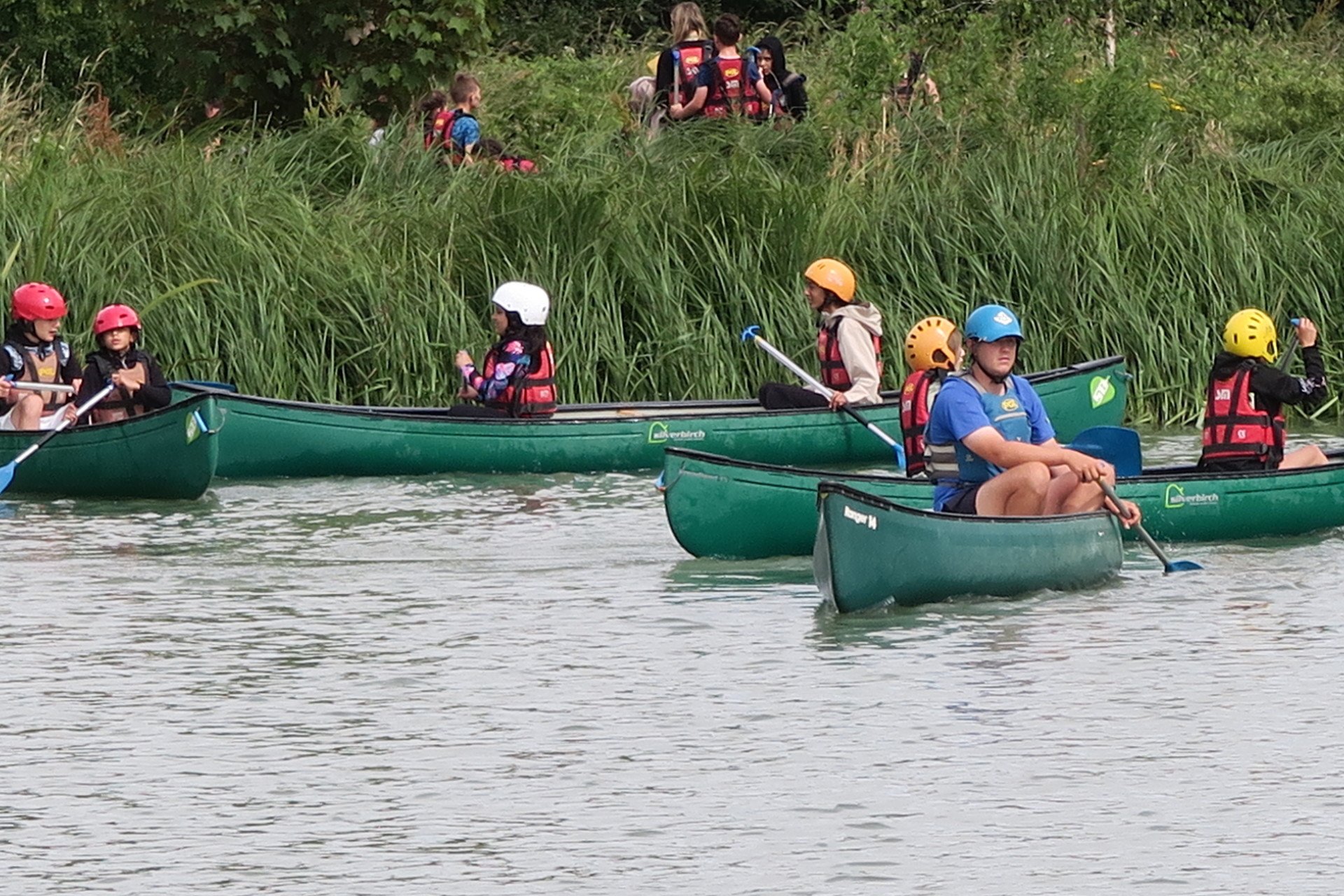 Being a tad windy we found ourselves gravitating towards the western side of the lake but our rapidly refining of skills, soon got us all out of this predicament. We were then encouraged to jump in and enjoy the pleasure of 'open water' swimming.
This afternoon we experienced climbing, archery, the trapeze and the sensory trail. The children showed tremendous courage, perseverance and resilience, as well as fantastic support for each other.
As we are writing this, the children are engaged in their final activity of the day, after which they will be pleased to return to their dorms for a good nights sleep in readiness for another day of adventure at Camp Caythorpe.
For more photos of day two, please click here.
If you are wondering about the events of day one, we were to busy singing around a camp fire during the evening and were away from the WiFi but you can look at some of the photos taken during the day one, by clicking here.