Dinner Arrangements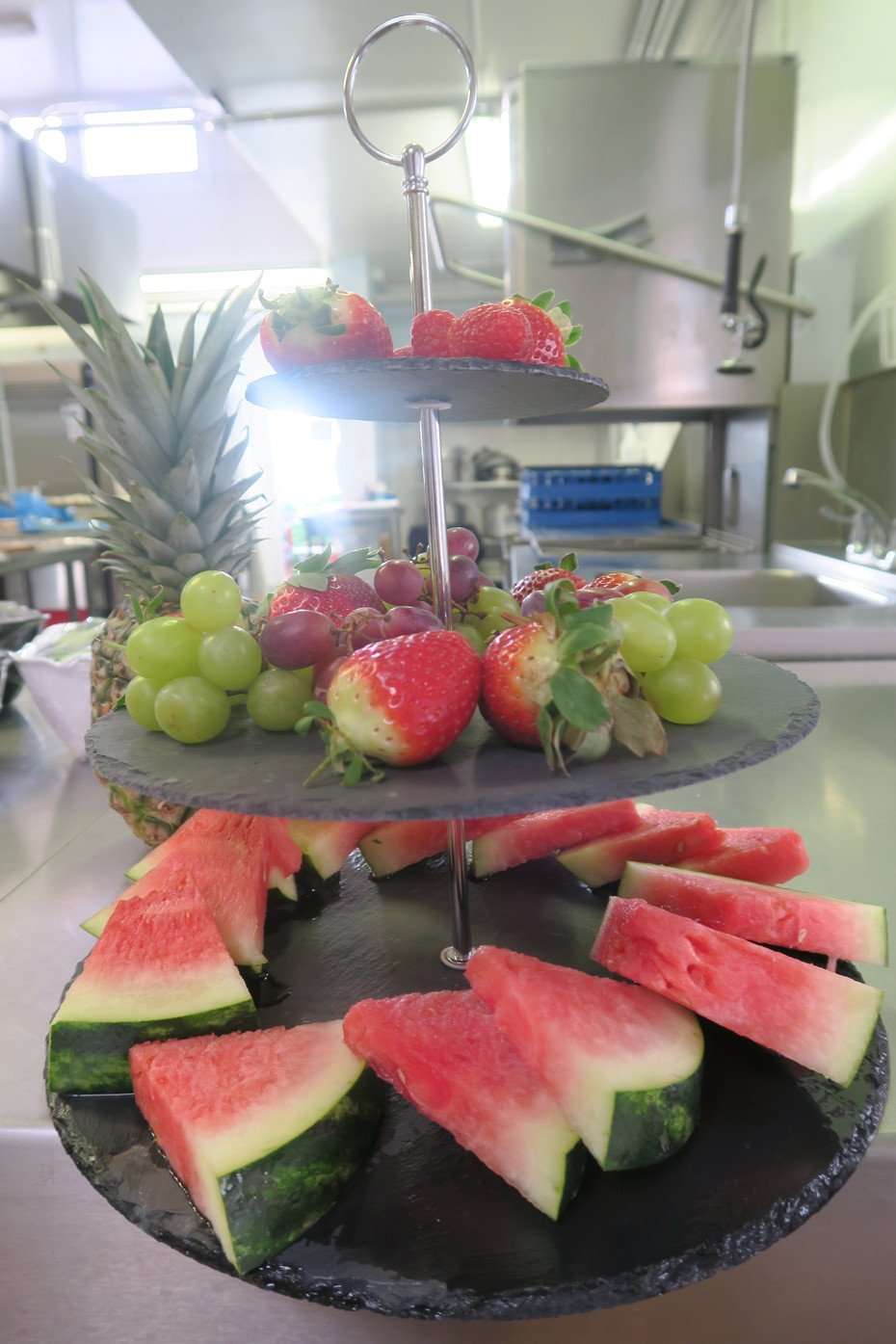 At Warden Hill Juniors we believe that our pupils are happier and more receptive for learning when they have a healthy diet. All our school meals are prepared by well qualified, helpful and friendly staff. The school kitchen offers a choice of freshly cooked main meals and desserts every day, which include a selection of potatoes, vegetables, fresh fruit and yoghurt, for just £2.15, representing great value for money. We are able to cater for specific diets required for medical reasons if a doctors note is sent to the kitchen. Unfortunately at the present time we are unable to cater on religious or cultural grounds, however there is always a vegetarian option available.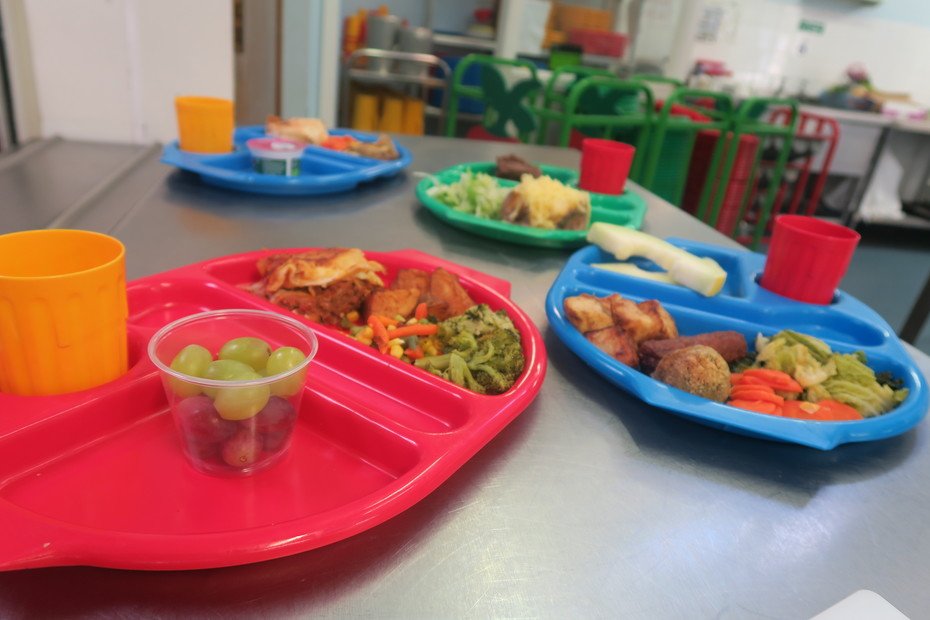 We have a system in school where our children select which meal they would like for lunch during registration. The teacher displays the menu for the day on the interactive screen and menus are also on desks. The chosen meal orders for that day are passed to the Kitchen Team who will allocate the meal to to the child.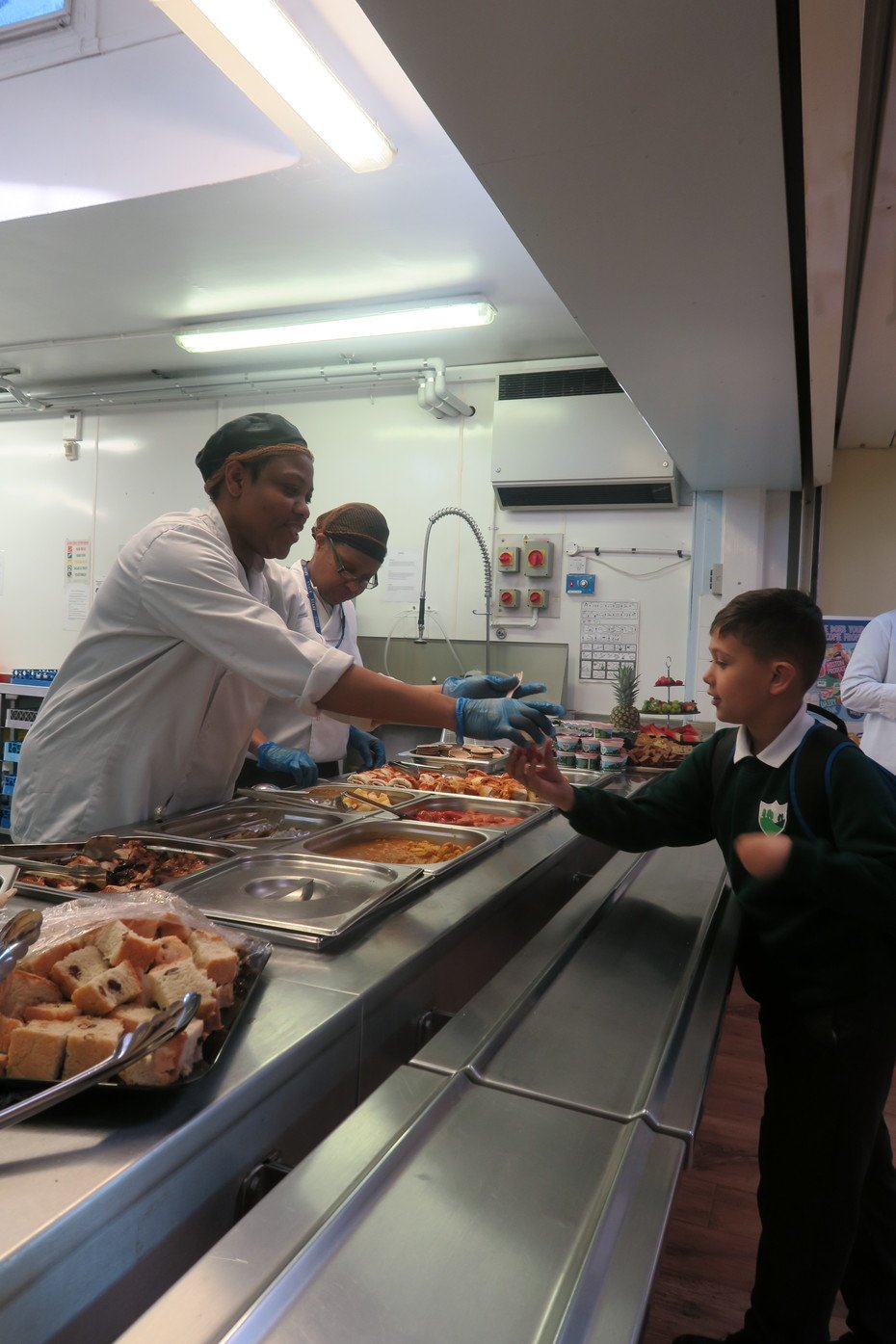 All children enjoy their lunch, whether it be a cooked school meal or a packed lunch brought in from home, eaten together in the hall in a sociable environment. Our midday supervisors are always on hand to deal with any issues your child may have. Children are expected to display good table manners in the dining hall.


Do you think you could be eligible for Free School Meals? Please click here to find out more.
Lunch Menus
Our kitchen provide traditional style menus. These three menus rotate on a weekly basis (Menu 1, Menu 2, Menu 3). Please click on a date to take a look at the menu for that week.
Tucasi SCO Pay Cashless Catering System
Payments
Luton Borough Council Catering, who provide our dinner services, In conjunction with the school have introduced a new and convenient cashless payment scheme, in partnership with Tucasi. This is a change from our previous setup with AllPay. Each child has an electronic account which the parents must 'top up' to pay for the dinners. No cash is accepted by the kitchen for payment of dinners. Parents of new starters will receive a letter from our school kitchen, containing a payment card and details for registration. These will be sent home with the children. The account must be activated for children to be given a school dinner and a payment made on the account before your child can use the school kitchen service. It is advised that you register for your account even if your child has a packed lunch, for those odd occasions where a dinner may be required.
Late Payments
Please do endeavour to keep your child's account up to date and in credit for school meals as the kitchen are instructed not to allow accounts to go into debt. At least three reminder letters regarding any debts are sent to families when accounts are overdrawn before the kitchen stop providing meals. School will also try to contact parents by our ParentMail system but the onus lies with families to ensure that their account remains in credit.
How does the system work?

As a parent/Guardian, you will be allocated and account for your child and issued with a barcoded letter. If your child receives Universal Infant Free School Meals or Free School Meals, you are still encouraged to register online to keep track of your child's daily meal uptake, though you will not be required to make any payment.
There are various ways to make a payment such as:
Online - using a debit card via Tucasi's internet payment service www.scopay.com
Over the Counter - by presenting the barcoded letter at any PayPoint outlet. (Top Tip - you can take a photo of the barcode using your smartphone and that can be scanned by the shop.)
Via a Mobile Device - by visiting the Tucasi website (www.scopay.com) and accessing the special mobile friendly features.
If you would like email reminders to make topup payments please select the tick box to allow Tucasi to use your email address.
Should you wish to discuss any issues please call the school kitchen directly on: 01582 490475. (After 11am for payment enquiries)

*NB: Payments made to the old Allpay accounts can no longer be transferred by our Kitchen Cashier. Please ensure you uninstall any old Allpay apps or links you may have downloaded for ease of use and destroy your Allpay card to prevent topping up the old AllPay accounts in error.*


Help with School Dinner Costs
Are you entitled to help with the cost of your child's dinner? If you think you may be and would like some support with the online application please contact the school. Miss Caswell will be happy to support you with the computing side of things.
Click here to visit the free school meals page to find out more or start your online application.